ABOUT NOICHI ZOO
Where both people and animals have a good time
A Zoo is a sanctuary which never fails to provide a sense of peace and harmony. Seeing animals in their natural state helps us to revert back to our purest form and offers the opportunity to catch a glimpse of subtle expressions and behaviors of the animals in their natural environment. This experience marks the beginning of a wonderful encounter that one day will surely help to form a connection between us and the animals with which we share our existence.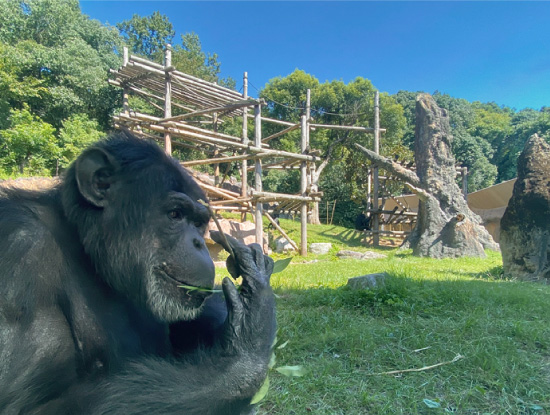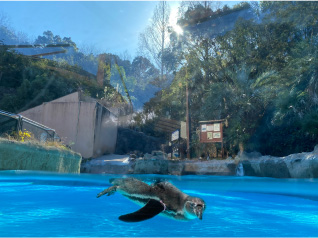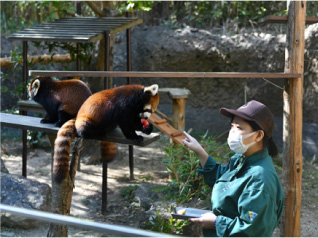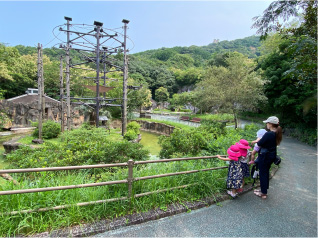 GUIDE TO OPENING HOURS & FEES
Opening Hours
9:30am - 5:00pm
(no admission after 4:00pm)
Closed
Monday
(the following day when Monday coincides with a national holiday)
Year End and
New Year Period
(December 29 - January 01)
Parking
Free of charge
(Car park capacity: Passenger cars: 300, Buses: 10)
Admission Prices
Adults : 470 yen
Groups (20 or more paying adults) : 370 yen (20% discount)
Children under 18/ high school students: Free admission
Rentals etc.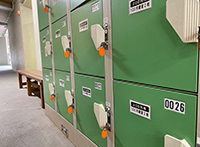 Coin Lockers : 200 yen
(available at entrance gate)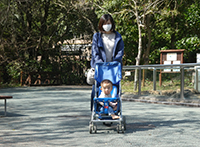 Strollers: 200 yen
(available at entrance gate)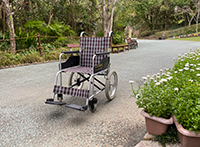 Wheelchairs (5 available):
Free of charge
(available at entrance gate)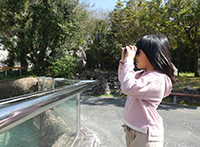 Binoculars: Free of charge (available at the
animal science museum)
* Binoculars for children of elementary school age or under can be provided to a parental guardian.
Some general rules
Do not enter fenced off areas or other areas indicating that entry is prohibited.
Do not feed the animals.
Pets are not permitted onto the zoo grounds.
Please contact the zoo in advance when entering with assistance dogs.
Please refrain from playing with balls and frisbees etc. or other loud equipment such as loudspeakers or whistles within the zoo grounds.
Food and drink may be brought onto the zoo grounds however cannot be consumed in buildings on the premises. Please refrain from bringing alcoholic beverages onto the zoo grounds.
smoking is prohibited on the zoo grounds.
Help us keep the zoo grounds clean. Please take away any rubbish you bring with you or dispose of it responsibly.
Please note the entire park is a non-smoking zone.
For your convenience
A parenting room is located inside the animal science museum.
Baby beds, chairs and universal toilet seats are available in all toilets.
Lost items can be collected at the front entrance gate or the animal science museum.
Please go to the front entrance gate or the animal science museum if you have lost a child or wish to put out a lost child announcement.
Food and refreshments are available at the zoo restaurant, "Racoon".
The gift shop, "Noichigo" stocks a large variety of gift ideas.

EVENTS & SHOW TIME
Behind the Scenes at the Zoo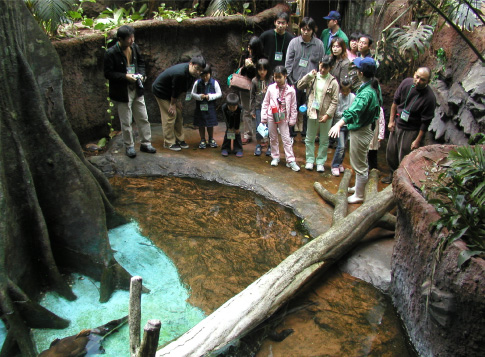 Join a tour with our animal caretakers to
see the zoo's backyard which is usually off limits.
Every 2nd Sunday of the month from 13:00 for about 40 minutes.
Reception: Starts at 12:00
(First 20 people)

Scoll&Jungle Time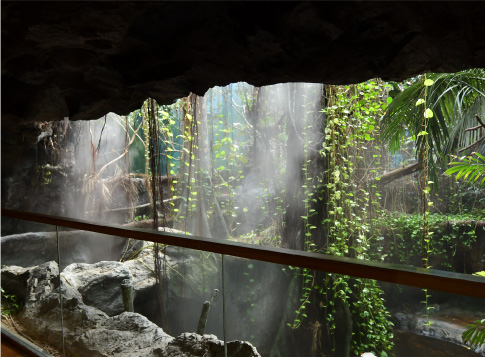 Squall Time
Experience man-made rain for 3 minutes.
Every Day at 11:00 and 14:00
Jungle Time
Experience man-made fog.
Every Day 10:30 11:30 12:30
13:30 14:30 15:30 16:00

Animal Feeding Times
Subject to change or cancellation when necessary. May be canceled in case of rain.
Event
Schedule
Chimpanzee
10:40~ Weekends and Public Holidays
River otter
11:10~ Weekends and Public Holidays
Horse
Saturday 13:10~ First 30 applications accepted
Sundays and Public Holidays 11:30~ First 30 applications accepted
Lesser panda
11:50~ Weekends and Public Holidays
Spotted hyena
13:15~ Weekends and Public Holidays
Giraffe
13:30~ Weekends and Public Holidays
Sea lion
14:45~ Weekends and Public Holidays
Penguin
15:30~ Weekends and Public Holidays
TEMPERATE FOREST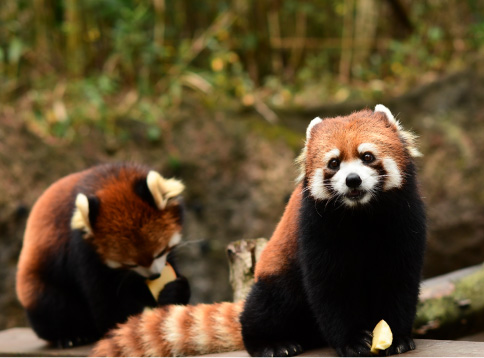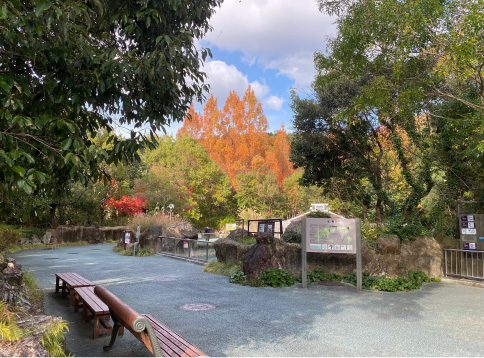 The temperate zone covers regions that have four distinct seasons, including Europe to East Asia, and South and North America. In the temperate forest, you can see various animals such as swimming beavers, famous for dam making, and the popular red panda showing off its tree climbing prowess. You can also enjoy watching otters swimming and playing, in the only display in the entire of Japan that has three different otter species displayed together.
Animals you can see
Waterfowl
California sea lion
American Beaver
Capybara
Lesser Panda
River Otter
TROPICAL FOREST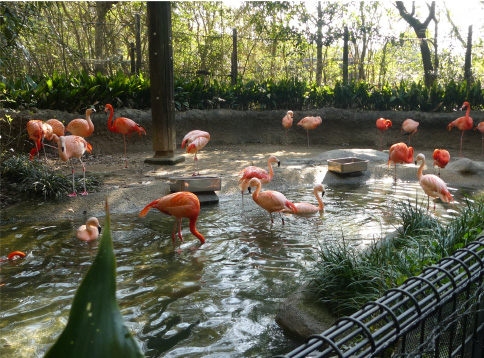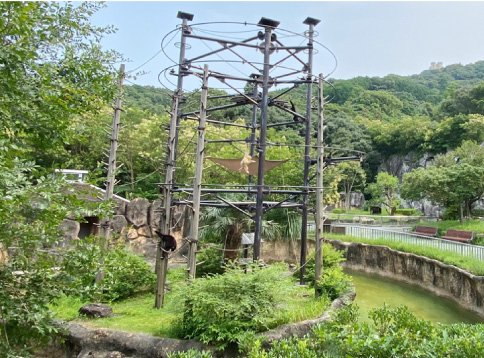 The tropics, the region surrounding the equator, have high temperatures and rainfall throughout the year and primarily covers areas of South East Asia, Africa and South and Central America. In the tropical forest, you can view the social behavior of a tribe of chimpanzees in a large exhibition area, a dynamic display of swinging on a 10-meter tower by the gibbons and the flying about of a colony of fruit bats in their cave.
Animals you can see
Egyptian Fruit Bats
White-handed Gibbons
Flamingoes
Ringed Tailed Lemurs
Chimpanzees
Kinkajou
Barn owl
AFRICA AND AUSTRALIA ZONE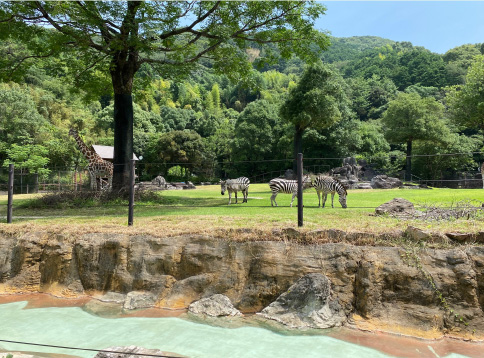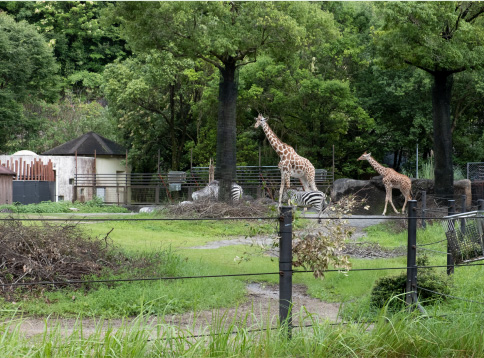 With the backdrop of Mt Sanpou, the symbol of Noichi Zoological Park, in the vast savanna zone, you can view the giraffes and zebras relaxing and leisurely eating grass from numerous viewpoints such as the observation deck and the rest area. There are also various other highlights including the uniquely featured shoebill, famous for its stationary nature as well as the kangaroos hoping around on the grass, some with babies poking out from their pouches.
Animals you can see
Reticulated Giraffe
Eastern Grey Kangaroo
Mandrill
Meerkat
Grant's Zebras
Benett's Wallabies
Cape Barren Goose
White-Bellied Bustard
Shoebill
Laughing Hyenas
THE JUNGLE MUSEUM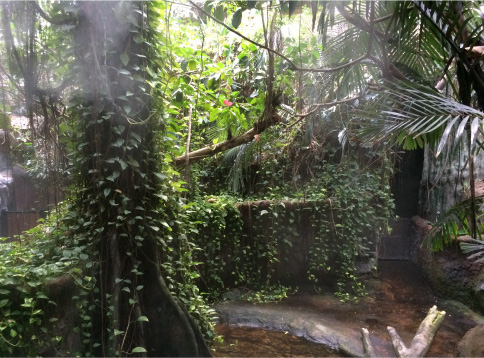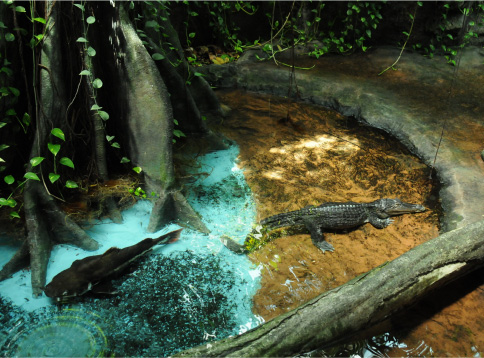 The tropical rainforest exhibit, one of the largest in Japan, covers three floors and displays various animals, from tree and ground dwelling birds and mammals, to reptiles and fish that live underwater, as well as the unique animals of South and Central America and Southeast Asia. Through the recreation of the mist and squalls of a tropical rainforest, you will feel like you have wandered into a real jungle.
Animals you can see
Southern tamandua
Capybara
South American coati
Two-toed Sloths
Sun Bears
Java Sparrow & Red-Whiskered Bulbul
Bear Catst
Toco Toucans
CHILDREN'S ZOO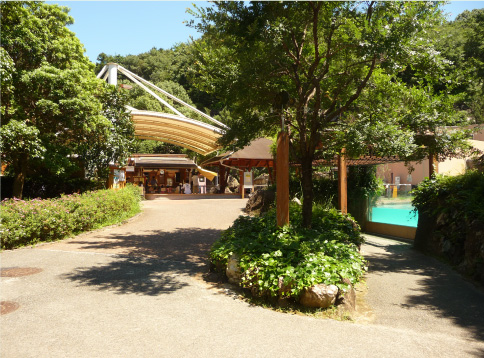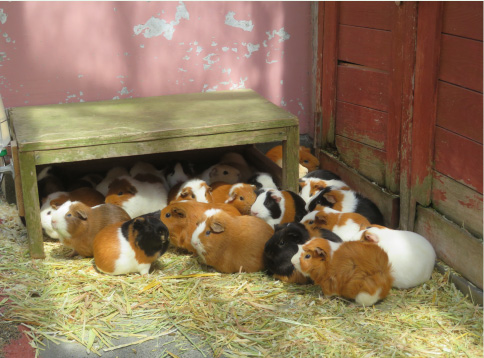 The Children's Zoo is home to 2 varieties of penguins, prairie dogs and miniature ponies etc. You can travel under the prairie dog enclosure through a tunnel and look out through a dome to take you right into their world. Catch a glimpse of them at eye level and see them as you have never seen them before. The indoor penguin enclosure provides a captivating view of the penguins swimming on the other side of the glass enclosure.
Animals you can see
Prairie Dogs
Penguins
Japanese Squirrels
Guinea Pigs
Holland Lop Rabbits
Horse
ZOOLOGICAL SCIENCE MUSEUM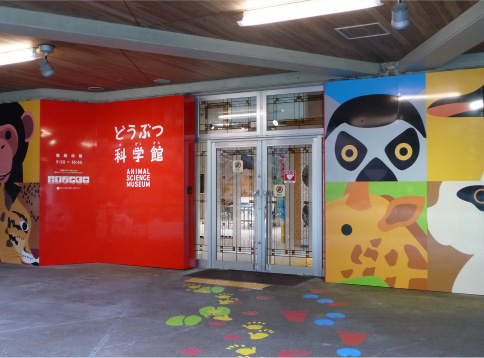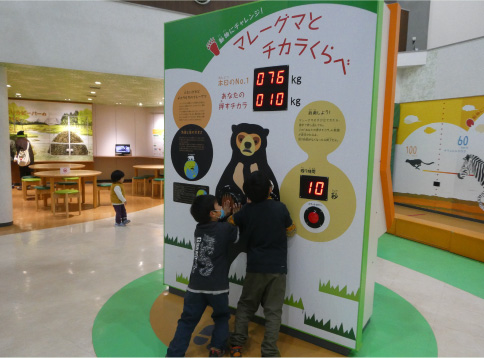 On the first floor of the museum, there is a temporary exhibition and the `Animal Theater` that runs various video screenings. On the second floor there is a space where you can experience the physical abilities of various animals such as zebras and bears, a book corner and a permanent exhibition that includes a stuffed Japanese river otter and the skeletons of various animals. There is also a shop and restaurant located in the same building.
Animal Theater
Gain an insight into the biology of wild animals and the natural environment around Kochi on the 9-panel multi-screen.
●Viewing hours
Weekdays 11:05am - 15:05pm (every hour), Sat, Sun, national holidays 11:05am - 15:35pm
12:05pm - 14:35 (every 30 minutes)
Animal Q & A
Animal Q&A is a fun and interesting attraction which puts your knowledge on animals to the test. Can you earn the title of quiz master?
Animal
Panorama World
Gain an insight into the natural habitats of animals from all around the world at the touch of a button.
Book Corner
The book corner is full of books on topics including animals and natural science.
Animals
& Extinction
An insightful exhibition depicting our extinct wildlife and the situation today.
RESTAURANT "RACOON"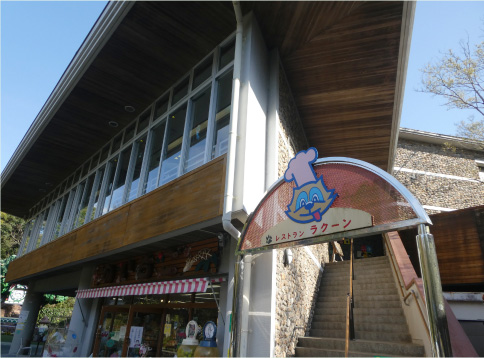 Open 11:00 am - 3:00 pm / Last call 14:30
GIFT SHOP "NOICHIGO"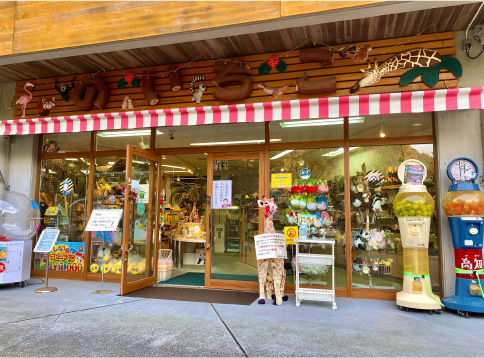 ACCESS
Air

Direct flight of
KOCHI RYOMA AIRPORT
TOKYO : JAL , ANA , JJP 1hour 20 min - 1hour 30 min
OSAKA : ANA 45 min - 50 min
KOBE : FDA 45 min - 50 min
FUKUOKA : JAL 50 min - 55 min
NAGOYA(KOMAKI) : FDA 1 hour
Train

Transfer from the JR Dosan Line to the Tosa Kuroshio Railway Gomen-Nahari Line.
Disembark at Noichi Station. The zoo is 20mins walk from the station.
Car

20mins by car from the Nankoku Interchange on the Kochi Expressway.
10mins by car from the Kochi Ryoma Airport.
*Use the wind-powered generation plant as a landmark to guide you to the zoo.